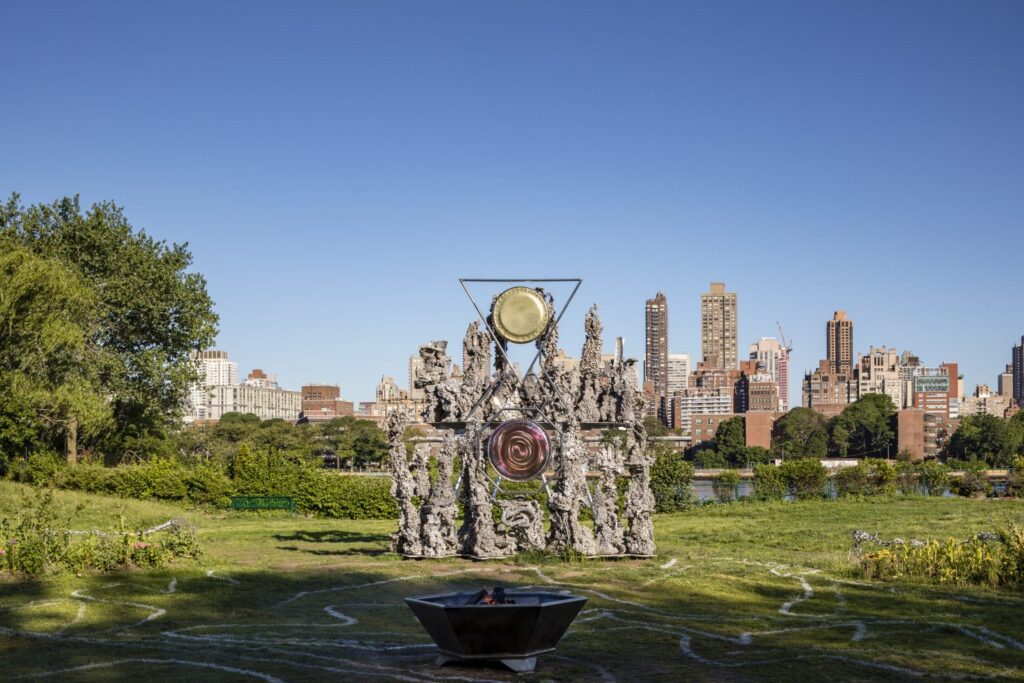 NOTE: The 8/28 Socrates Sculpture Park meeting has been cancelled due to expected rain.
You're invited to a meeting at Socrates Sculpture Park! We'll meet on August 28 at 2pm for our opening readings, meditation, sharing, and discussion.
The park is located at 32-01 Vernon Blvd. Directions can be found at their Directions & Hours page. (We do not advise driving, as parking can be quite difficult.
There is one main path into the park at Broadway, walk down that, and Mary will be waiting at a large stone near the river edge. There's a café across the street, and the park has restrooms as well. Dogs are very, very welcome, but must be kept on leash at all times.
The exhibition that will be on view at the park is 'Planeta Abuelx.'
In case of inclement weather forecasts, the choice to cancel will be made by 12pm Friday August 27. If you'd like to be informed of changes in plans, please let us know via our Contact form.
When: 2-4pm, Sat, Aug 28, 2021
Where: Socrates Sculpture Park, Astoria. Enter the main path into the park at Broadway.